I would like to contribute to Black History Month by highlighting men and women of excellence, and when possible, of Christian character. I will intentionally avoid Marxists, Socialists, Liberation Theologians and those who advocate (or participated in) the murder of innocent people. Angela Davis comes to mind, a celebrated terrorist.
Phillis Wheatley was sold into slavery in Africa, and bought by a family in Boston who taught her to read. As a Christian, she expressed her faith in Providence in her life.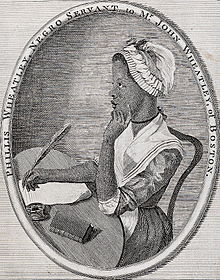 "Twas mercy brought me from my Pagan land,
Taught my benighted soul to understand
That there's a God, that there's a Saviour too:
Once I redemption neither sought nor knew.
Some view our sable race with scornful eye,
"Their colour is a diabolic dye."
Remember, Christians, Negroes, black as Cain,
May be refin'd, and join th' angelic train."
More here.