Ryan Eras from the Ezra Institute for Contemporary Christianity has a great interview with Peter Jones on Paganism. Jones is known for his identification of "one-ism" and "two-ism" as markers for paganism compared to Christian theism.
Download here.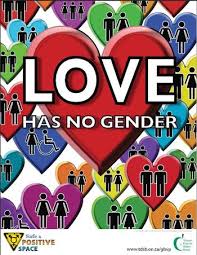 Not my usual rant.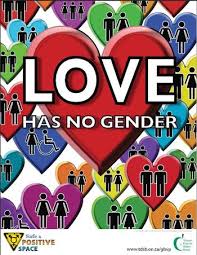 Christians have long and loudly protested the fruit of the sexual revolution: promiscuity, abortion, easy divorce, rejection of marriage and the redefinition of marriage. In the past couple of decades, the same-sex relationships have moved to the front, since all other battles have been settled. The argument is "love is love" or "love has no gender." At this point in our history, love has no gender, no number (polygamy), no age (pedophilia), no biological similarity (incest) and no species (bestiality). These last three require some more work but rest assured the desired results are in the hands of the experts.
These aberrations have and are resisted by Christians, and this resistance, this non-conformity will continue. This, in spite of traitors, turncoats, and wolves in our midst (Acts 20, Jude, and much in the Gospels). I assume if you are reading this as a Christian you have some basic Biblical literacy and won't rehearse all the arguments here.
We often believe that we are the enemy of this enlightened, progressivist thought, and we'd be correct. They really do hate us, which is the normal, default position (James 4:4, 5).
But the "love is love" position has another enemy: itself, or rather, the worldview that gave it birth.
Either the universe and everything in it is created by God (who is not a part of it), created for a purpose and ultimate end, or it is a product of blind chance, and any "meaning" assigned to it by itself (humans) is irrational and arbitrary. These are the only two options, and the second one is not pretty.
In a universe that is a product of random material and energy, material and energy is all that there is. There can be nothing else. The nothing else is "meaning," "purpose," and yes, "love." Love is not a real thing, but something that raw materialism has somehow constructed and can be dispensed with without harm to the universe.
The evolutionary materialism that supplied a rejection of a transcendent Creator (God is not only unnecessary in materialism but irrational) also gave birth to the removal of sexual boundaries; thus the fruit of the sexual revolution. It makes no sense whatever in materialism to restrict relations between any products of materialism (that is, living organism, or even non-living organisms). All such boundaries are, we are being told, "social constructs." Indeed. This is the whole point.
How is this an enemy of the LGBTQ+++ community? Isn't it great that social constructs can be re-written? Yes, it is wonderful for them now, but if transcendent meaning is removed (and we say it has), then what is the ultimate meaning for all things?
Think about three films: Mad Max, 1984, and Book of Eli. What do they all have in common? The world of sanity and order have collapsed into a dystopia, a tyranny ruled by one man, a party, or a gang. Postmodernity does not exist in these stories, because postmodernity lacks the one thing that evolutionary-materialism must have: power.
In a world where everything is reduced to material and energy, material and energy are, in their most basic sense, power. Filmmakers and novelists rightly see that power is the construct that defines all constructs.
When we see posters, "love is love" and "love has no gender" we see a rejection of Christian morality. But we also see a fear of the power of others to end the party. One does not have to be a Christian to reject the LGBTQ++ dogma. Biological science does that. So does Islam. So do policymakers who want to see the human race continue. There are many non-Christian enemies of the LGBTQ++ agenda, and they will soon be known.
For now, the sexual revolution enjoys popularity and has no qualms about using its power to quell dissent. But power is in the hands of whom? Power belongs to the majority, and the nature of that majority can shift quickly. History tells us that majorities are rarely compassionate outside of a Christian consensus.
Christians aren't their only enemy. The same worldview that threw off the shackles of historic Christianity is the same one that will someday declare their "love is love" vision to be problematic. If unprincipled power is a weapon in your hand, it can kill and destroy your enemy and yourself. "Unprincipled power? No, we have principles." No, you do not have principles. In your worldview, you have matter and energy, period. You can't add principles to that (or love) and then arbitrarily call other principles off limits. The worldview that birthed the sexual revolution can also birth a revolution that calls for its violent extermination; indeed, unless the West re-embraces the Christian faith in a real way, this is more a certainty than not. No committed materialist should be bothered by this (there are no "shoulds" anyway in this system). But we want love!
If love is merely a social construct, as it most certainly is in a post-rational, post-Christian world, "love is love" has to be shouted and displayed loud, constantly, and with great force and clarity, out of fear alone. The next leap forward in evolution see lovers as an impediment.
The Christian faith wishes to save both the individual and love itself, but this is a whole package: only through a confession of a Creator God, Lawgiver, Judge, and Redeemer in Christ is this possible.